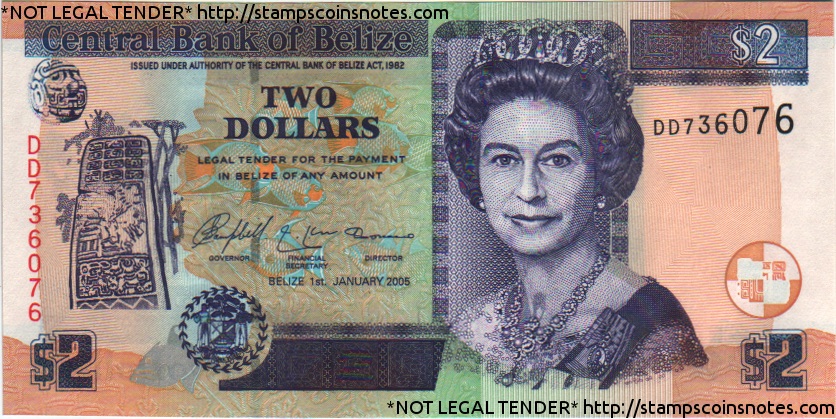 Do I need to bring traveller checks or lots of cash?
NO! Credit cards are readily accepted & there are ATM's in the village that will give you Belize bills. Bring some cash for the folks selling crafts, tamales, fresh shrimp, etc.
The Belize Dollar is permanently fixed at a ($1US = $2BZ) exchange rate. This makes it makes it a little more relaxing to get around, shop and enjoy yourself.  Credit cards (Visa and MasterCard) and travelers checks are accepted at most places. Leave your American Express card at home.
It is not uncommon to get your change back in both US & BZ bills. Plus the locals love US bills (for tips etc)
No matter what you bring, please be sure to keep all cash, CC & traveller checks in the safes provided.
---
What documents do I need?
You need a passport!

No visas are required for U.S. or Canadian citizens unless you stay longer than 30 days. (It is also a good idea to photocopy important documents such as passport, driver's license, credit cards, prescription medication forms, airline ticket and other important information) 
** Make sure your passport is valid for 6 mo after your arrival.
---
What electricity does Belize use?
110 volts A.C., same as North America ** but costs 10x more to run than in States!**
---
What time zone is Belize in?
The time zone is Central Standard. Daylight savings is not observed. So part of the year they are the same as Denver, the other part of the year they are 1 hr ahead.
---
What language is spoken?
English!
(in addition to Spanish, Creole, Garifuna & several Mayan dialects)
---
What is the beach like in front of the house?
Nice sandy bottom & only a couple feet deep....very kid friendly! It is usually calm in the mornings and choppy in the afternoon. Our beach is raked every morning, so it is free of seagrass & trash. 
Having said THAT....it changes constantly. The Caribbean can be calm, clear, windy, no waves, big waves, no seagrass, mounds of seagrass, occasional jellyfish, some trash, no trash and about once a year the entire region is having trouble with a type of 'seaweed' called Sargassum. It comes & goes, depending on the tides and the season.
We have no control over it but will try our best to keep the beaches nice for you.
---
Is there a swimming pool?
No…..but there are several options nearby! 2 resorts within walking distance have a "if ya drink you can swim" policy….Maya Beach Hotel & Maya Breeze... The Belize Ocean Club is 1 mi. up the road. (all 3 pools are featured on the 2 min video found on the "BOOK Casa Beya" page)
---
Do you have Wifi?
Yes, Bring your own computer (please use the safes)
It is 'fragile' & CANNOT handle streaming, large uploads/downloads or too many devices at the sametime.
It is limited to the house, does not work on the dock
---
How do I book excursions?
After you arrive, Martin & Diana can help you book : They have a much better idea what guides to call, who other guests recommend & who is currently offering trips.
Monkey River tour

Small boat excursions

Fishing excursions

Dinner reservations

Sailing trips, etc

Taxi to the village
---
What is Placencia Village like?
Look for yourself
(this is a slideshow I found on youtube)

:
Click here
---
The hard question:
Is the area safe?
YES! but you have to be smart: On the streets & in the houses.
On the streets: watch you belongings, don't wear a lot of nice jewelry, be careful at night. etc
In the house: Use the safes 24hr/day, lock up when you go down to the beach, don't invite strangers up on the decks. LOCK UP AT NIGHT!
There are burglaries here & there--they want your STUFF (cash, laptops, phones, sunglasses, cameras) so if you have that stuff locked up or on you, you should be fine. 
NOTE: One of our owners has travelled extensively in Belize by herself and has felt safe. However she is sure to lock up at night, does not stay out late by herself and stays far away from Belize city!!)
---
Do I NEED to rent a car?
There are options once you fly into Belize International Airport:
1) rent a car/van at the airport, it is a nice 3 hr drive (you don't need 4WD)
2) take a shuttle or private taxi to Placencia (more info below)
3) take a 'puddlejumper' flight on Tropic Air or Maya Island Air to Placencia Airstrip, which is 6 mi from houses ($133-ish/one way)
 take a taxi to Maya Beach/ houses
 rent a car or a golf cart in Placencia
 use taxi's /local bus during your stay
Placencia Village is 8 mi from house
Placencia airstrip is 6 mi from the house
barefootservicesbelize.com (for rentals)
SHUTTLE INFO TO/FROM BELIZE AIRPORT:
www.barefootservicesbelize.com
BUS INFO TO/FROM BELIZE AIRPORT: 501-523-3806
You will take a CROWED, COLORFUL bus from Belize City to Belmopan and then Dangriga, and then transfer to a bus to Placencia.
Bz-Dangriga=James Bus Line then transfer
Dangriga-Placencia= to Richies Bus line  (ask them to stop at Bowling Alley IN MAYA BEACH)
PRIVATE TAXI INFO TO/FROM BELIZE AIRPORT: 
Private taxis can also transfer you to and from the houses for a price of around $275 US each way.
**** For a group of four, the private taxi & rental car is less expensive than flying.
___________________________________________________________
CAR RENTAL COMPANIES
at the Belize City Airport
(Known as the Philip Goldson International Airport)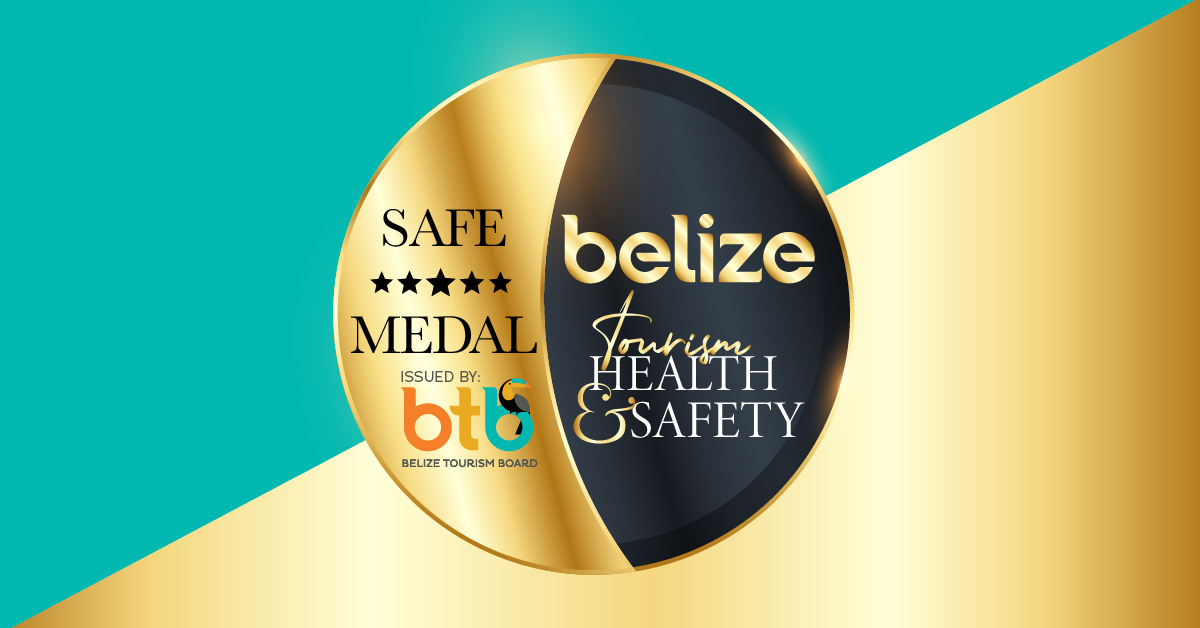 Some details about the house:
Amenities For FUNCTION
Air Conditioning in all  bedrooms

Full Kitchen; microwave, coffeemaker, blender, and more!

Gas BBQ

Ceiling fans throughout

2 safes—please use them at ALL times!! (Day & Night!)

Supplied= salt, sugar, coffee filters, TP, Paper towel, trash bags

We provide 5 gal jug of water, even though the tap water is fine to drink.

WIFI available in the house (UNLESS A STORM KNOCKS IT OUT)

Iron & ironing board

Hairdryer

Baby Gear: 2 Pac-n-plays, crib sheets, blankets, small plastic pool, lots of sand toys

Linens and towels provided--Hotel Grade

Burglar Bars on windows & doors

Caretakers on premise for security, concierge, Housekeeping, info, etc

Housekeeping service before & after your stay (option for extra for a fee)

Daily trash removal from bathrooms & kitchen

Daily beach raking

Safe parking for several cars
Amenities For FUN!
Speakers with an iPod stereo port (bring your own iPod)

indoor & outdoor dining areas

4 loungers on the beach

Lots of Games & some books

Beach Towels

Private outdoor shower

Multi-level decks

Shaded Swing-bed

Some snorkel equipment (kinda tired)

Fire pit on the beach
PLUS!
Wonderfully peaceful & unbelievably private

Exceptionally soft & clean sand in front of the house

A house that is filled with fun details and fun colors!

Close to several Luxury resorts for that spa-treatment, special dinner or fooffie drink: namely Belize Ocean Club, Maya Beach Bistro, Singing Sands, Turtle inn, Lara Beya.

Close to several resorts that have a "if ya drink,ya swim" pool policy

Walking distance to the area's best restaurant (Maya Beach Bistro), a market & small bowling alley.