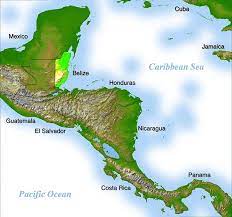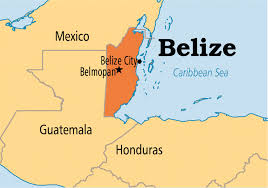 PLEASE NOTE: Casa Beya is just south of The Maya Beach Hotel & Bistro
BELIZE:
The only English speaking country in Central America with a total population of just over 250,000 (which is no larger than Massachusetts) that has everything: the world's second largest barrier reef, Mayan ruins, jungles, cave exploration, mountain biking, sailing, miles of pristine beaches, gentle surf, abundant wildlife, excellent sport fishing, friendly attitude and delicious local rum!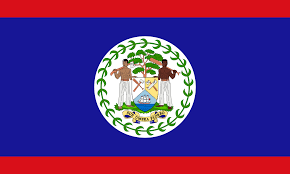 PLACENCIA:
Known for it's white sand Caribbean beaches on one side and a beautiful mangrove-fringed Lagoon on the other, this 16 mile Peninsula is relatively undeveloped making it a beach lovers, adventure traveler, and honeymooners paradise! At the end of the peninsula, where there was once an ancient fishing village, there is a small "town" that is now rich in culture, delicious foods, colorful crafts, fun bars, groceries and all types of interesting shops. This destination is the perfect spot those who are looking for the adventure of the many inland trips in the area as well as the relaxation of the beach and the Caribbean vibe!
MAYA BEACH:
A small community that is 8 miles down the peninsula and sits on the narrowest part of the peninsula. It is quiet and casual, and is dotted with several small resorts, bars and restaurants, all within walking distance. Just offshore is False Caye, which is a great place to snorkel. Two miles south of Maya Beach is Seine Bight (pronounced Sane-bite), a small Garifuna Village that is colorful, interesting and the home of Lola's Art studio. (We just love her art!) The houses are 6 miles from the Placencia landing strip and 8 miles from Placencia village.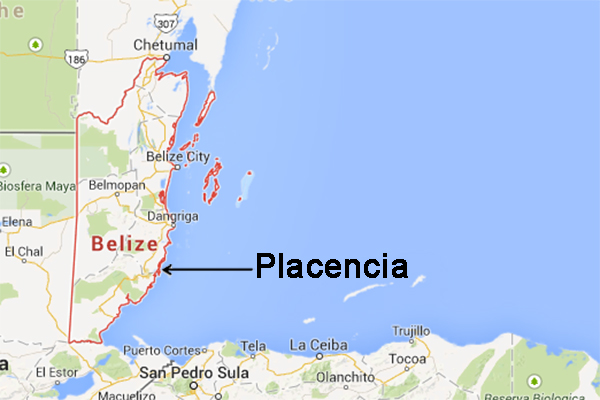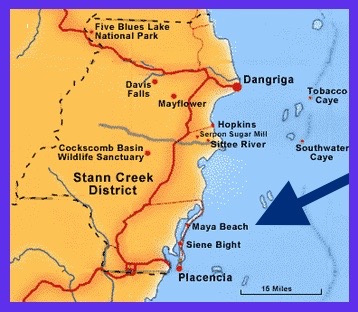 Please note flights are cancelled & added throughout the year, so be sure to check with the airlines to verify.
TIP: dig deep to find the flights that don't make you stay in Houston or Miami.
1 more TIP: Check out Southwest's "Low Fare Calendar" = fares by month!
HOW TO GET HERE:
First you will need to find Belize: Central America, below Mexico. Belize's Philip Goldson International airport (BZE) is a short 2-hour flight from Houston, Charlotte or Miami, located on the beautiful Caribbean Sea, just south of Mexico. Southwest now has direct flights from Denver!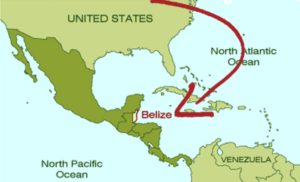 Airlines to look into:
US & Canada
American flies from Miami

(MIA)

, Charlotte

(CLT)

, Los Angeles

(LAX)

, Dallas

(DFW)

Delta flies from Atlanta

(ATL)

and Los Angeles

(LAX)

Southwest from Houston

(HOU)

, Denver

(DEN)

& Ft Lauderdale

(FLL)

 
United flies from Houston (

IAH)

, Chicago

(CHI), 

Newark, NJ

(EWR)

 
WestJet: Toronto, Canada (YYZ), and Calgary (YYC) -seasonal winter flights
Latin America & Mexico
Avianca flies from San Salvador 
Copa Airlines flies from Panama
Tropic Air flies from Cancun, Chetumal, Merida, Flores, Guatemala City, Roatan, San Pedro Sula and Tegucigalpa
TACA flies from San Salvador (SAL) and Guatemala City (GUA)

Maya Island Air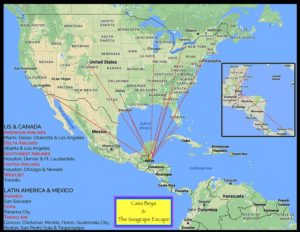 The 2 in-country airlines= TROPIC AIR and MAYA ISLAND AIR
ONCE YOU ARE IN BELIZE:

 
How to get from Belize City to Placencia... and then to the house:
NOTE:
Maya Beach is 100 miles south of Belize City/International Airport (nice 3+ hr drive)

Maya Beach is 6 mi. from the Placencia airstrip miles & 8 mi. from Placencia Village.
There are 4 ways you can get to us:
 Fly on Tropic Air OR Maya Island Air (roughly $133 one way)

Drive yourself in a rental car/van

Shuttle- private or public. Please see prices on FAQ Page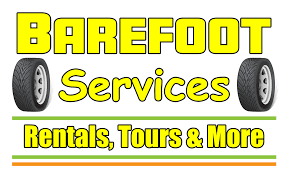 Reservations: 011 (501) 523 3066
Email: [email protected]
(Tell Megs you are staying with us!)
FLYING
The method we most recommend: it is a beautiful 30-minute flight from Belize City. There are frequent flights to Placencia from Belize City throughout the day on Tropic Air and Maya Island Air, Belize's two local airlines. The round-trip fare is approximately $234 US per person. 
DRIVING
You can rent a car (in BELIZE CITY & in Placencia!) and the drive through the Mayan Mountains is beautiful. Car rental is very expensive in Belize - from $75 US to $85 US per day.
SHUTTLE SERVICE
Shuttle service from Placencia to/from Belize City Airport $69 per person They need 4 pax to make it happen & at least 1 week notice (short notice bookings are accepted once van is available): www. BarefootServicesBelize.com, Reservations: 011 (501) 523 3066, Email: [email protected]
TAXI
A trip into the Village? The main points of interest around Maya Beach are so close in proximity that you'll be able to reach most places by foot or taxicab. It is easy to get a cab to and from the house when you want to visit some of the resorts or the village. We will have all of the contact information at the house: $30/bz 1-2 people, $10/ person for 3 or more--one way (Rates as posted in the Newspaper)
OR
There is always the

fun

,

crowded

, cheap,

colorful,

local

bus!