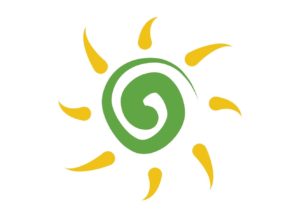 &
Casa Beya is the place to begin your sun-drenched adventures
FROM THE HOUSE
Swim (USUALLY calm and kid-friendly!)
Paddle boards to play on
KAYAKS: 1/2 mile out to False Caye for some great snorkeling
Soak up the Sun
Sample Belizean chocolate
Hammock hangin'
Beach exploration
Just FLOAT all day long!
Fishing
Massage therapist will come to the hBird watching
Take a long nap on the outdoor swing-bed
Walk to one of the pools that has a "if ya drink, ya swim" policy
Read, read, read
Play sand games in the shade
Build sand castles
Absolutely nothing!
Walk across the road to the bowling alley/great pizza
Sample the local rum or local beer
Watch the sunrise over the Caribbean
Walk 100 yds to The Maya Beach Bistro= best food in Belize!
Ride a beach cruiser to the market
2-4 beachcruiser bikes come with the house

(not meant for serious biking)

GREAT restaurants

Check out nearby beach Bars

Wildlife viewing/great bird watching

Bike or Paddle Board to Bz Ocean Club for a swim or a meal

Sailing (can rent from Robert's Grove)

Kayaking in the Lagoon (LOOK FOR MANATEES!)

Walk to the near-by market

Fish tacos at Mango's

Dinner or lunch: Singing Sands? Green Parrot?
In & around Placencia Village
Shopping: markets, hardware, jewelry, hammocks, art, handicrafts

Buy fresh fruits & veggies from Greg

Don't miss Tuttie Fruitti Gelato shop (!!)

Yummy smoothie shop

Offshore Cayes daytrips

Snorkeling & diving on the world's second largest Barrier Reef

Sport fishing

Nightlife/music at beach bars

Sip coffee at "Above Grounds"

Open-air restaurants & bars

Buy fresh fish from pier

Try fresh juices at Wendy's

Eat at Miss Brenda's at the point

Check out Yoli's bar

Take the Hokie Pokie Water taxi to Independence

Sunset cruise from the Lagoon
INLAND:
ABOUT 30 MIN TO 1 HR FROM HOUSE
Mellow River Tubing

Zipline near Punta Gorda

Swim in the freshwater Blue Hole

Excursions with Caves Branch Resort

Hike to a waterfall

Visit Butterfly Farm

Visit a Spice Farm

Visit a Banana Farm

Visit Chocolate Farm

Jungle hikes in a Jaguar Preserve

Visit Mayan crafts shop

INLAND EXCURSIONS 
(3-4 HR FROM HOUSE)
Mayan Ruins: namely Xunantunich outside of Cayo

River rafting

Horseback Riding

Spelunking

Cave Repelling

Cave Tubing

Mountain biking through the Mayan Mountains

Waterfall Hikes

Zip Line through the rainforest
Near the International Airport
(25-45 min)
The Belize Zoo

(Stay 1 nt. so you don't miss their nocturnal tour!)

Old Belize City:

food, drink, water slide etc--set-up for cruises but FUN

Zip-line @ Jaguar Paw--

hopefully you miss the cruise groups

Cool Art co-op